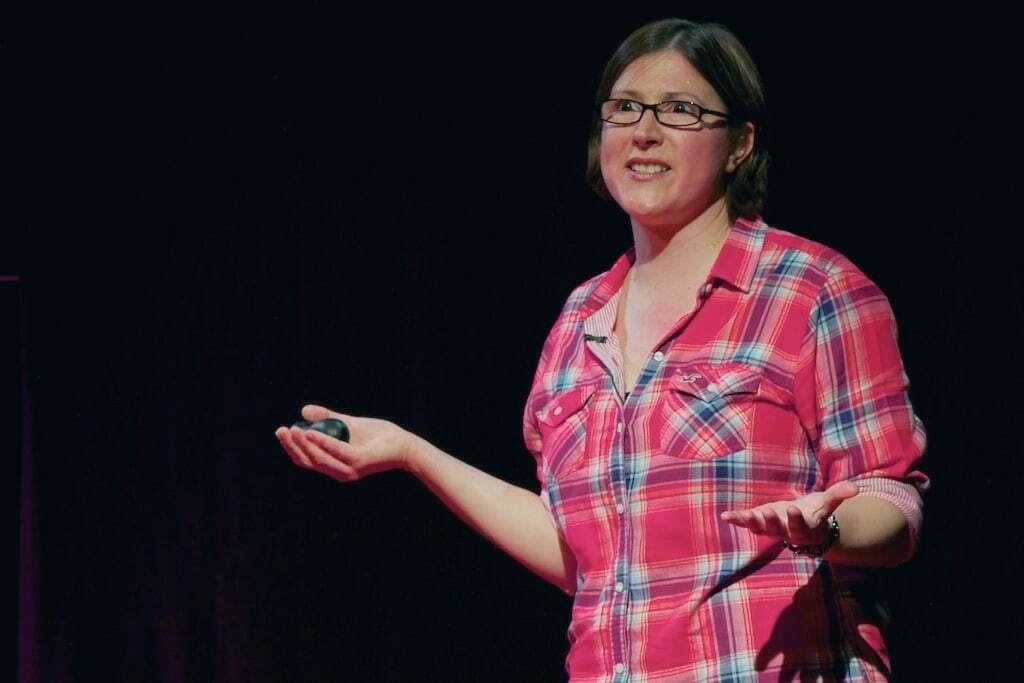 Liveblogged notes from a talk at TEDxBrighton 2013
Little Red Riding is a story about womanhood.
And by that, Carol means periods.
The wolf devoured Red Riding Hood's grandma. And it devoured Carol's grandma, too. It was called endometriosis - and it caused pain during sex and periods, and eventuallymade her infertile. It hurt her granddaughter, too. Before Carol knew sex wasn't meant to be painful, she was divorced…
Odd solutions have been tried – a red rubber ring to prevent deep penetration. The base problem is that we have many organs crammed into a small space. The cells can grow anywhere – we shouldn't just call it a gynological condition.
Carol's an accountant. She loves statistics. They're great. One in ten women have this condition. There are as many women with this condition as with diabetes. It takes seven and a half years to diagnose it (on average). She saw many, many doctors – including one who put her symptoms down to moving house. She had surgery at one point – and shaved off all her pubic hair as a result of a conversation with her brother about her nerves about being "tidy" down there. Surgery becomes part of your life.
In the last 10 years, she's lost four years of work through surgery, and recovery. Think how much has been lost through lost productivity – and yet nothing is done. She ended up having a complete hysterectomy. So she threw a "bye bye" uterus party. They made her a fluffy one…
Her woodsmen have been doctors and surgeons. She climbs mountains in pink knickers to make a point – but we have to do things like this to raise awareness and make sure our daughters don't have to go through this. She can talk about it. Now we can too. Pretending it's not there isn't going to help anyone.
The wolf is devious. It can hide in any woman. Let's talk about it. Let's break the taboo and slay the wolf for good.
Video of Carol's talk